About Us
Prag Consulting provides a range of services in the Disability sector and partner agencies.
We are a registered provider of Specialist Behaviour Intervention and Therapeutic Supports under the National Disability Insurance Scheme (NDIS), and also provide forensic disability services, as well as learning and development and organisational consulting services in the Disability, Child, Youth and Family (CYF), Justice and Mental Health sectors.
We work from a trauma informed perspective and our work is grounded in human rights principles, humanistic values and evidence based, best-practice principles of Positive Behaviour Support (PBS).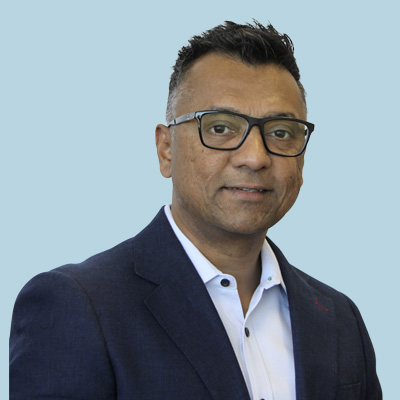 Registered Psychologist
Director and Principal Clinician
Shanker is the clinical director of Prag Consulting. His career spans over thirty years, from direct support in public mental health and disability, leadership and policy roles in government and non-government disability services, private practice, organisational consulting, and teaching.
Shanker has an interest in people who have complex presentations, including those with cognitive impairment and psychiatric presentations (dual disability), complex trauma issues and forensic disability. He has worked with adults and young people presenting with complex psychosocial issues and particularly enjoys working collaboratively with organisations and staff, in building their capacity for supporting those who present with complex issues.
Shanker worked from 2013 – 2016, as the Senior Practice Advisor for Disability and Complex Care, South Division, Dept. of Health and Human Services (DHHS). In this role, he provided clinical leadership to the Disability programs of South Division and promoted and contributed to continuous learning and improvement and evidence-based practice. He led cross programmatic collaboration in forensic disability practice and delivered reflective practice and training in trauma informed practice tailored to individual programs across South Division.
Shanker was a contracted consultant and trainer in Positive Behaviour Support with Melbourne Polytechnic (then, NMIT), a lecturer in the Disability and Education programs at RMIT (2012-2013) and clinical supervisor to the Intensive Behaviour Support Program (IBSP) of Jewish Care Victoria (2012-2013). From August 2007 to March 2012, Shanker worked as Manager, Positive Behaviour Support at Yooralla, which incorporated the mandated role of Authorised Program Officer (APO). In this integrated clinical and senior management role, he led and promoted a culture of Positive Behaviour Support across Yooralla, improving outcomes for people who were subject to restrictive practices. Prior to this, he was Senior Projects Officer at Disability Services Division, DHS (and the then Office of the Senior Practitioner), responsible for a policy portfolio which included the practice interface between Disability Services and Corrections Victoria, and the then State-wide Forensic Services.
In his current work, whilst supporting the team at Prag Consulting, Shanker provides a range of other consulting services, including clinical, forensic and behaviour support services, clinical supervision, and learning and development services to several organisations (both not-for-profit and private). Under Shanker's clinical leadership, Prag Consulting is highly sought after as an NDIS registered provider of specialist behaviour support and therapeutic support services in Victoria.
Shanker is a registered provider with Medicare, and for several years provided psychological services in primary heath settings. He is also a current member on the board of directors of MOIRA Youth, Family and Disability Services.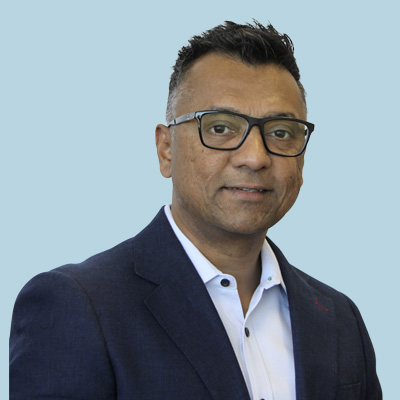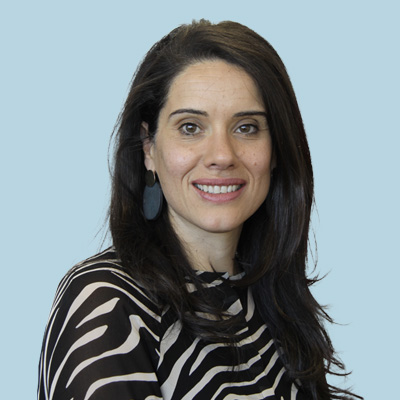 Principal Consultant (Disability Sector & Policy)
Director, Operations and Business Development
Therese is an experienced disability administrator with over 25 years' experience in the disability sector including roles in direct support, management and policy roles in government and non-government organisations and private consulting.
Therese has played key roles throughout Victoria's progression towards individualised funding, including design and initial implementation of self-directed funding at the Transport Accident Commission (TAC; from 1999 – 2005) and the Department of Health and Human Services (DHHS from 2005 – 2009). In her role as a senior manager at DHHS, Therese supported the implementation of Victoria's first Autism State Plan. She worked as a Consultant at Dyson Consulting Group (2010 – 2016), where she supported organisations across Australia to prepare for providing services under the National Disability Insurance Scheme (NDIS). Therese was also the Executive Officer for East Division, DHHS (from 2016 – 2020).
In her current work, Therese is responsible for all aspects of Prag Consulting operations including policy development, compliance and practice improvement. Therese also provides consulting services to organisations in the disability and broader human services sectors.